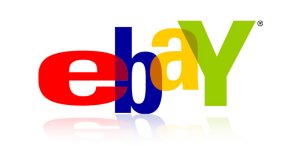 Given up as an eBay seller? Think eBay affiliate!
I did some selling back on eBay way back when I was dabbling in ALL ways to make money online. Unfortunately, I found it tedious to write listing descriptions, and thought that packing and shipping the goods after a sale took too much of my time. Honestly, I was (and am) too lazy to sell hard goods on eBay.
Despite my laziness, I appreciate why so many do so well trading on eBay. It can be exciting, addictive and highly profitable. That explains why it's such an extremely popular venture for SO many.
How many, you wonder?
Well, at the end of 2006, there were 222 million registered eBay users, and one source reports that of those, 79 million are ACTIVE eBay users.
Understanding its popularity, I didn't want to leave the eBay scene behind entirely when I traded in my seller's hat. I decided to stay in the game by purchasing and reselling an infoproduct package of online auction tutorials.
When I started selling that package, I signed up as an eBay affiliate and placed the link on the site to make a few bucks from people that visited the site but did not buy the ebooks. To my amazement, there were many months when commissions from the eBay registrations and bids through that affiliate link amounted to MORE than the value of the ebooks sold.
Here's how that happened.
As an eBay affiliate, you earn $25 to $35 for every new active user you send to eBay through a registration link. Plus, you get 50% to 75% of eBay revenue on successful transactions.
eBay's compensation structure is depicted in the 2 graphics below.
eBay Affiliate Success Stories
Many eBay affiliates earn over 100 G's every month – well over a million bucks per year and eBay's top 100 affiliates average nearly 25 grand each month.
There used to be snippets of 3 success stories featured on the eBay affiliate site. They included RollingStone.com which had incorporated over 7,000 Editor Kits throughout their Web site; Chris Bowler who was averaging over $7500 in eBay commissions per month and Ravenwood Marketing which had become a top-10 affiliate using paid search campaigns.
Note: According to the eBay affiliate agreement, affiliates are no longer compensated "for paid search traffic purchased from Google.com, Yahoo.com, MSN.com, nor from any of their content networks, such as Google AdSense, Yahoo! Publisher Network, and MSN ContentAds, if it is linked directly to the eBay.com, eBay Express, or eBay Store domains (not "Commission Earning Activity")".
Tools for eBay Affiliates

eBay offers a number of different tools for use by its affiliates. I however really like "Build a Niche Store" which was developed by Kelvin and Adam Firminger, and have incorporated its functionality directly into my travel blog.
The program allows users to post eBay listings from categories that they choose. For example, my site returns Airline, Cruises, Lodging, Luggage, Vacation Packages and Other Travel listings as you'll see listed in the right-hand naviation under the eBay logo and Store Categories.
The categories expand once selected. For example, the Luggage link expands to include Backpacks, Business Cases, Carry-ons, Duffle Bags, Garment Bags, Sets, Suitcases, and Other Luggage.
When a visitor either buys through one of those links or registers and becomes an active eBay user, I earn a commission.
To learn more about this very reasonably priced software, please visit the "Build a Niche Store Website".