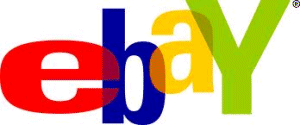 Build a Niche Store (BANS) lets you build a store populated with eBay listings.
The eBay links are commissionable and eBay pays its affiliates between 40% and 65% on their revenues earned from a listing and between $12-22 per Active Registered User (ACRU).
Ah, OK. You've seen that type of page a thousand times before and maybe you think that incorporating eBay listings on your site isn't such a big deal?
Well, doing so used to be a HUGE pain in the butt for us non-geek, tweak-hating affiliates.
Previous software solutions required that you had tp sign up for eBay's developer program and do a WHOLE lot of tweaking before you'd see the listings on your site. Quite frankly, none of those solutions ever worked for me ­ not even when the software developer was supposedly helping me out… which is why you haven't heard me talk about other software in this category before.
So, I was therefore absolutely thrilled when Kelvin Firminger told me about his new " Build A Niche Store" (BANS) software that does not require developer skills to incorporate commissionable eBay links on your site.
BANS uses RSS technology which makes it easy as pie to install and set up. Just plug the code into your site template and you're up and running.

You can put all of eBay's offerings on your site or choose from any of eBay's 28,926 niche specific categories…from golf equipment to digital cameras bringing relevant products to your site visitors at the click of a button.
The BANS package includes the script, 32 site templates, a manual, a members' forum, unlimited site licence, the ability to build either an eBay.com or an eBay.co.uk store, an 8-week risk-free trial and the package is priced at a very modest $97.00.
Best of all, Kelvin is accessible, friendly and very helpful.
I won't be surprised if Kelvin's " Build A Niche Store" software qualifies as of my best of 2007′ software picks — maybe even my TOP pick. I therefore HIGHLY recommend the BANS software if you want to expand your affiliate earnings ­ without the pain of tweaking. 🙂