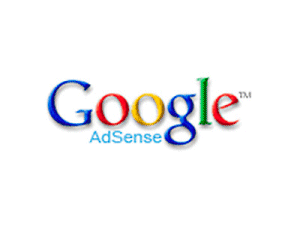 I'm terrible about checking my Google Adsense earnings. I occasionally login to confirm that the amount on the check equals the amount reported in the Google Adsense interface… occasionally.
So, when I logged in this morning to review the reports, I was surprised (and delighted) to notice that this month's earnings are more than triple what my average Adsense earnings have been over the past year and more.
Granted, the checks were markedly larger in both June and July — but I likely put that down as a 'fluke', endorsed them and took them to the bank.
As it's unlikely to get 3 times 'lucky', and traffic to the site has actually decreased slightly over the summer, today I determined the cause for the substantially larger checks…
Google Adsense for Feeds
If you visit my feed for this site, you will notice that Google Adsense ads are displayed after every post summary. (Note: if that's not what you see – keep reading to learn the reason that's changed.)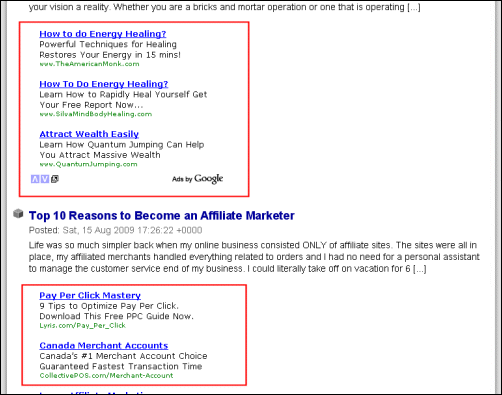 What is most apparent is that my clickthrough rate on Adsense for Feeds (across all channels) is considerably higher (2.87%) than the CTR on AdSense for Content (0.39%).
Too, the Page eCPM on Adsense for Feeds is likewise higher at an average of $16.48 (across all channels) than the eCPM on Adsense for Content which sits at an average of 2.36.
On some channels the eCPM ratio between feeds and content is 20:1.
So placing Google Adsense after every feed item is a great tactic if you want to increase your Google Adsense earnings.
But before you rush off to do so, ask yourself the following questions first — especially if you promote goods and services as an affiliate on your site.
Is earning an extra $100, $200 or $1000 per month (as the case may be) from Google Adsense really worth the cost of diverting traffic away from my site?
How much more could I earn if those 'clicks away' became site visitors who bought the products I promote.
In other words, am I really willing to trade potential subscribers / buyers for pennies on the dollar?
How you answer those questions really depends on what stage your affiliate site is at.
If you are just starting out as an affiliate and haven't yet joined too many affiliate programs, then monetizing with Adsense is a great choice.
However, if your site is fully developed — promotes a number of products, services and builds a subscriber list — then you might actually lose revenues with so many Google Adsense placements in your feeds.
On the other hand, even with a fully-developed site, placing Adsense after each post summary may amount to an increase in overall revenue.
Only you can determine what works best for your site, by checking your stats much more often than I do! 🙂
Do you place Adsense units in your feeds? Any comments on how frequency of placement has affected your revenue? Please share, we'd love to know!
---
Want to learn more about how to increase your Adsense earnings?
Check out Michael Cheney's Adsense Videos that show how he completely EXPLODED his Adsense earnings.