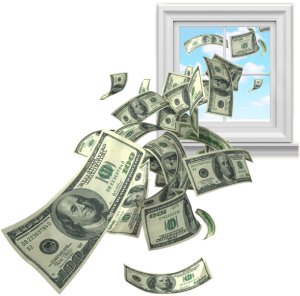 Those who have been following my Facebook page posts already have some inkling as to the content of this post. (That's a hint for those of you who haven't clicked that 'Like' button yet. 🙂 )
Last Thursday, I logged into Commission Junction to get some links and then left the browser page open.
A few hours later, when I refreshed the Commission Junction interface, the resulting page notified me that my account had been deactivated.
Huh?
WHAT?
I tried to log in several more times, but returned to the same page each and every time.
So, I phoned Commission Junction.
As I'm not one of their Super Duper affiliates with a representative or special number to call, I got a 'we're too busy to talk to you' recording, So, I left a message.
After doing that, I logged into their Support Desk and wrote another message, the reply to which was 'we'll get back to you within 72 hours'.
Being a Thursday, I didn't expect to hear anything back until Monday at the earliest.
No such luck.
I phoned again on Monday afternoon and an actual person got on the line. Quickly detailing my issue adding a few minor assertions to having been a publisher in their network for more than a decade, the CJ rep was cold as ice. She simply directed me to Network Quality, which corresponds ONLY via email.
Great.
So, I sent another email to the address she'd given me and received yet another automated response stating that they'd get back to me within 72 hours.
FABULOUS!
Thank goodness I was ONLY writing a book in which I planned to extol the virtues of the Commission Junction network!
Duh!
At that point, I called out to my friends on Facebook for help… which came immediately. One suggested a 'big gun' tactic, which despite knowing my piddly ass CJ commissions did NOT warrant, I tried anyway.
The tactic worked and I was back online the next day.
So, what was the problem?
Well, their network quality people asserted that I was sending 'forced clicks'.
Say WHAT? and Who ME? I don't even KNOW how to generate 'forced clicks'.
As it turned out, a plugin and a couple of bad links were responsible.
The plugin was the 'Broken Links checker' an issue that I dealt with immediately back in January when CJ contacted me about the issue.
The Broken Link Checker was sending so many 'empty clicks' to Commission Junction merchants that they sent me a warning letter to suspend its use. Now I use it sparingly and deactivate the plugin when not in use.
The bad links were the 2nd issue. They turned out to be a merchant's OLD links that I'd forgotten to change when then moved from their proprietary affiliate program to CJ. In the latter case, the merchant conveniently made sure that all their old links redirected to CJ, but somehow those links didn't work with CJ's network quality people. Not to mention that I wasn't getting PAID for sending that traffic.
Another issue was that I wasn't getting CJ's emails.
I received the notice about the plugin back in January which I dealt with and responded to immediately, but for some reason didn't receive (or notice) the 2nd 'warning'.
Based on those two instances, I can only guess that my account was targeted as being a 'bad affiliate'.
So, with nothing more than a 2nd warning and no reply on my part, my account was deactivated.
My thoughts on the whole matter?
Basically, I understand why Commission Junction is so quick to get rid of bad affiliates. REALLY bad affiliates who scam the system place a major strain on the whole industry, so the CJ approach tends to be 'guilty until proven innocent'.
If I hadn't gotten in touch with the powers that be (who were EVER so nice to me, despite my being a very average affiliate), no one in Network Quality would have bothered to source my best email address, my account would have been down the tubes with about $150 in commissions just for the last month.
In as much as that is chump change to me, I could have said "goodbye and good riddance" without another though, but I GET that $150 is represents SO much money to so many of you.
So, I persisted.
Instead of opening a new account as others suggested I do. I persisted. Besides, changing those links was going to be too big a hassle.
Too, instead of just giving up and joining the 'I hate CJ' coaltion as suggested by others, I persisted.
Hey, even if you're making only $100 per month with them, that's $1200 per year… or a lot of beer.
So, the lesson is 'be persistent'!!!
If you are upfront, honest and listen to their instructions – CJ will respond… eventually. Perhaps not as quickly as you would like, but waiting may be a better option than losing commissions and doing all the work to replace merchants and links.
Comments, questions or suggestions? Please leave a comment below!
Cheers,