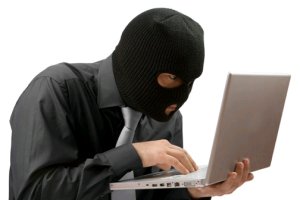 If you are an affiliate with a popular site, chances are good that some lazy jerk will try to rip you off for your site content or design.
In some cases, they'll just copy your whole site.
Catching these thieves is essential if you want to avoid having your site rankings slip due to duplicate content penalties.
I am forever on the lookout for these thieves, and today while I was in the Commission Junction interface, I discovered another way to find them.
The thief at meet-date-love.com forgot to swap out my affiliate links from 101Date.com for his own. So, when the Gay.com banner expired, it showed up in the invalid links report at CJ, as shown in the graphic below.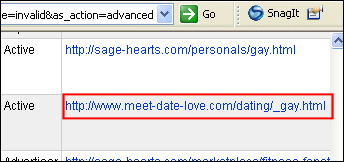 Duh.
Here are two more thieves that I found when I ran a search for the secret phrase that I build into all my pages:
deai-renai.com
datingfox.com
Another way to find those plagiarizing jerks is to use Copycape.com.
They offer free and paid versions of their service. Just type in your URL at Copycape.com to check out the free version.
Do you know of more ways to catch an affiliate thief?
Did you find this post informative and useful? If so, please share it with others! If you have a comment, question or suggestion, please leave a comment below!
Cheers,