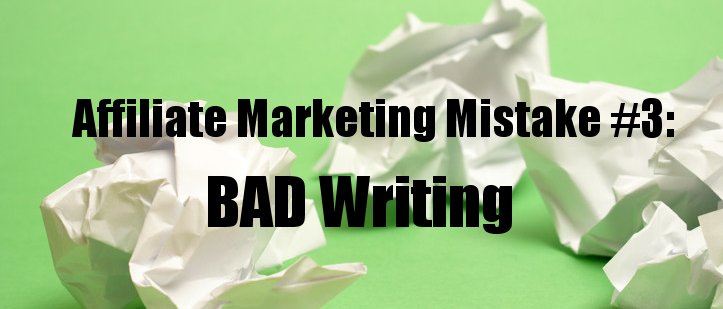 Some new affiliate marketing bloggers pump out poorly written content in their rush to get listed and ranked by the search engines. The sad result of bad writing is that their sites won't get listed, they won't get readers and they won't make sales.
Here's an extreme example from a new blog that has been publishing copious material every day since inception:

Stunningly terrible writing, isn't it?

From the perspective of someone who understands English, would you ever visit this blog a second time as a 'trusted source' of information?
I didn't think so!
Note: I did a tiny bit of research to determine that this 'blogger' (term used loosely) stole an article from another site and then ran it through an article spinner to generate the mess pictured above.
As I said above, that was an extreme example of bad writing, but there are numerous other writing errors that can cause readers to cringe and refuse to return to our affiliate sites.
Here are some of the writing mistakes bloggers make and how you can avoid them: