Get just TWO items and you can be in business online.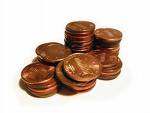 One thing I love best about Internet marketing is that the financial barrier to entry is low. In other words, it doesn't cost much at all, meaning that anyone with a little bit of money can start a business.
Assuming that you already have a computer that is connected to the Internet, here are the TWO basic services that you'll need along with their estimated costs:
A domain name

You can register your domain name at GoDaddy for as little as $9.99 for a .com name, or get it included when you set up your web hosting service (see next item).

A web hosting service

My favorite web hosting service to recommend to new webmasters is BlueHost which is as little as 6.95 per month (when you buy a 2-year hosting package) and includes your domain name registration. I also list a number of other recommended web hosts here.
Of course, in time you'll probably want to add other services such as an autoresponder and maybe buy some content for your site if you don't like to write.
But just getting a web site started doesn't require anything beyond having a domain name and web hosting.
Total cost?
About $7.00 a month – or $27.00 per month with the autoresponder.