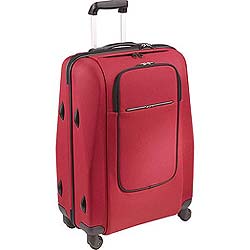 As this message is being sent out, my friend Ed and I are winging our way across the Pacific from Vancouver to Beijing.
We're taking a 3 week tour of China that includes stays in Beijing, Shanghai, Guilin (the mammary mountain region), Xian (to see the terra-cotta warriors) and lastly, Hong Kong (to buy fake Rolexes… what else?). 🙂
Oh ya, we're also taking a four-day cruise up the Yangtze River… or maybe it's 'down' the Yangtze River.
I'm not really sure.
As I write this, it's 4 days before departure, and I am only now starting to feeling a little excited about this adventure.
After all the travelling I did this year to conferences and such, I'm really happy just to be at home with my cat.
(Yes, only one cat… Phoenix passed away in May, and John Harricharan, (Power Pause) bless his extraordinarly kind and gentle heart, helped me get through that journey like no other could.)
But back to the journey at hand…
I find trip planning to be a chore. Will the petsitter be available, should the irrigation be blown out before or after my return, and what DOES one pack to visit China in October? Yada, yada, yada.
The biggest stumbling block in planning this trip was in sourcing luggage.
I've taken to travelling light in recent years (because weight-lifting wrecks shoulders), but needed a slightly larger suitcase in which to pack 3 weeks worth of duds.
I'd seen those Samsonite "Spinners" advertised on TV, and thought they looked pretty cool.
Instead of 2 wheels, they have four, which means you don't have to tilt the bag before moving it.
Just push and go.
Or kick and go… your choice.
I tested a pretty red one out at a shop in Toronto and loved it, but it was too much to take home with me, and the store wouldn't ship to British Columbia.
So, when I got back to B.C., I checked eBags.com, but the model I wanted wasn't available for shipping to Canada.
I then called the local luggage retailer to see whether they could bring one in from Samsonite for me.
Two days later I found out they could have one shipped in, but that the model was only available in black.
That just wouldn't do.
Everyone and his brother has a black suitcase.
I NEEDED a red one.
So, I called Ed and asked him to check whether another store close to his home in Toronto would ship to B.C.
They wouldn't.
BUT, they did have a brilliant suggestion.
Order it online.
Sure enough… Bentley, the major distributor of luggage in Canada has a site, AND exactly the bag and color I wanted…. um, I mean, needed.
I was so excited by that discovery that I forgot to check and see whether they had an affiliate program before I ordered the darned thing!
(Turns out they don't… and what's up with THAT?)
Anyway, my pretty red suitcase arrived 2 days ago.
Have luggage … will travel.
So what's my luggage sourcing story got to do with Internet and Affiliate marketing?
Well, for those who doubt that the Internet is still growing by leaps and bounds, that story should tell you a great deal.
We're all shopping MORE online everyday, for all sorts of stuff.
For those in small towns, or those who just hate shopping malls, shopping on the Internet is the ONLY way we can (or will) access some goods.
And not all retailers have affiliate programs… yet.
But they will.
There's LOADS of opportunity just waiting for you to reach out and grab it.
You just need to pick a niche and get cracking on your shopping site.
Speaking of shopping, the next item on my list is the matching Samsonite tote.
If you can get Bentley to establish an affiliate progam, I'll buy it through your link! 🙂
Hint… just to make it easy on you… you may want to point them to my article "Online Merchants: Are You Leaving Money on the Table?".
Good luck!