You already know how to install a blog.
You also know which plugins to use to make it functional and how to make it look great with a pretty professional WordPress theme.
You know which pages are must-haves on any blog.
AND you understand the benefits of blogging in terms of getting free traffic, as well as how to use PPC at the local level to reduce advertising costs.
So, why not make money using your knowledge to help businesses in your local area either set up a new blog, or improve an existing web site?
Surely, you've come across a few local businesses that could benefit greatly from your blogging knowledge.
I run across awful local business sites all the time.
For example, most of the small resort, motel and private RV park/campground sites I find when doing travel research are just downright ugly. Most of them look like they were designed in 1997 and haven't been updated since.
Here are two examples…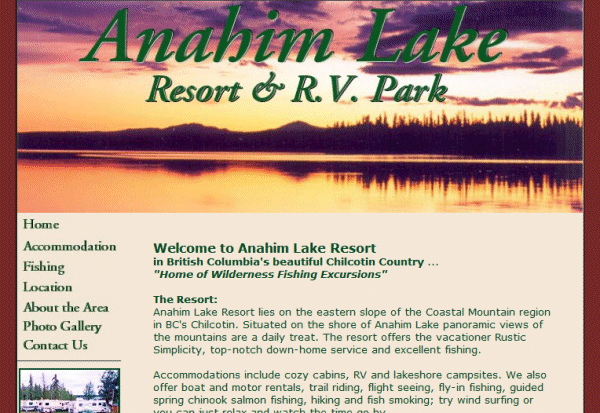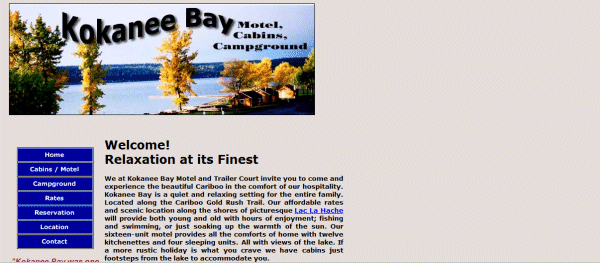 Typical errors that you find on these sites include:
Fonts and font colors used are either too big, too small, bolded throughout, completely inappropriate or just plain awful.
Site navigation is terrible or non-existent, and I refuse to hunt and peck to find either the current rate sheet or a map to the place.
Sometimes the pictures do the venue absolutely no justice and probably chase potential visitors away.
No thought is given to capturing free traffic through SEO. "Welcome" in H1 isn't going to bring visitors to XYZ Lodge in ABC county.
There is insufficient information posted. Simply placing the words 'fishing licences' at the bottom of a page with no link doesn't tell me anything about what fishing licence I might need to fish in that area, or where to get a fishing licence if I want one.
Those are just a few examples of how these local businesses need help.
Now here's an example of a resort site that was done right, and it IS a blog.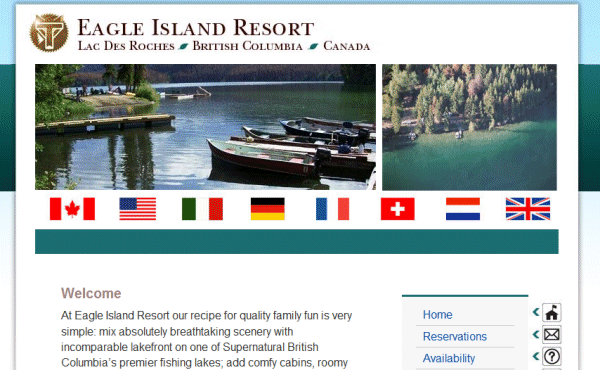 The blog is attactive and gives visitors all the information they might need, including a number of ways to contact the owners for more information.
Think about it.
How hard would it be to approach a local business and tell them that you can help them get MORE business by helping them improve their online presence?
Use your knowledge about blogging and blog design to make extra money helping local businesses improve their sites or put a blog online.
---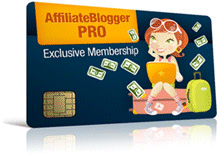 Interested?
Learn HOW to set up your freelance business as a blog designer / installer / builder, join Affiliate Blogger PRO and see the Grow Your Business section.
You'll find instructions on how to set up your business blog, how to price your offering and how to market to local businesses.
---