Update: After Pinterest banned affiliate links, they had a change of heart. Learn about Affiliate Links on Pinterest – Know the Rules.
Thousands of bloggers, perhaps tens of thousands, are raving mad because a major source of affiliate revenue, Pinterest, banned affiliate links on their platform.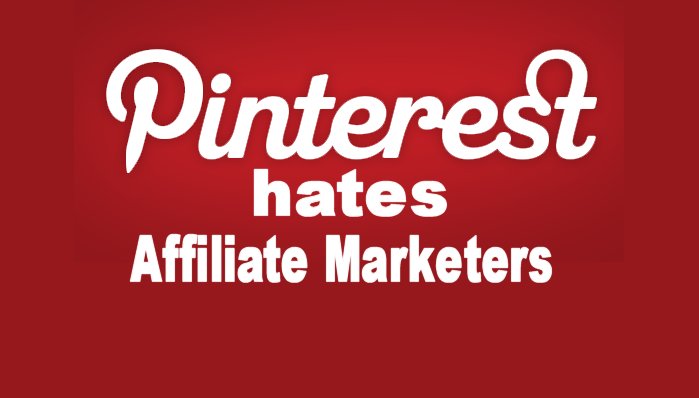 In an email to its 'Power Pinners' late last week, Pinterest stated all affiliate links, as well as all redirects and trackers, would be removed from the site.
Particularly hard hit are affiliates with links from two popular affiliate networks, RewardStyle and Hello Society, which are being specifically targeted.
In a statement to the Wall Street Journal on Friday, a Pinterest spokesperson stated, "We observed affiliate links and redirects causing irrelevant Pins in feeds, broken links and other spammy behavior." The spokesperson also said, "We have noticed their Pinner behavior going downhill," and "this has caused slower delivery of Pins and less relevant Pins in people's home feeds."
According to Pinterest, no pins will be deleted. The past Pins will still show up and be clickable, but the tracking links will be stripped.
So, those who were using tracking links from bitly.com just for tracking will have their links stripped.
Why am I NOT surprised Pinterest banned affiliate links?
Ask yourself WHY as a Super affiliate marketer of 17+ years (15 years full-time) experience – did I NOT devote time working Pinterest, or add a section to my coaching programs about 'how to monetize Pinterest'?
Because the writing was always on the wall.
I've only come across one blogger who was smart enough to mention the 'additional step' affiliate bloggers need to do now in light of this turn of events at Pinterest — that they'll have to link back to their own sites — and they actually lamented that fact.
Ah, pity, they (affiliate bloggers) are SO HARD done by. However, that's exactly what they should have been doing to make a secure full-time income as affiliate marketers – basic online business stuff that I've been teaching since 2003.
For those of you who remember what happened to affiliate marketers who played the "Google Cash" game – direct linking to merchants from Google Adwords (and Google was PAID for those links) – Pinterest was bound to follow suit sooner or later.
Pinterest has disallowed Amazon affiliate links for years, yet some affiliate blogger / marketers put their heart, soul, and all of their effort into monetizing Pinterest through direct linking to their merchants, despite the obvious sign of impending doom.
Do I feel for them?
Sure.
I'm sorry that they were fooled into buying into some shyster's 'How to Make Money on Pinterest' B.S. program and wasted all that time and effort, rather than learning basic affiliate marketing business principles which, at very least, include:
Build your own blog / brand
Provide added value
Link back to your site from third-party venues
Create a relationship with those on your list
Care about your readers
Market to those people as if they were your friends and family
The message is and always will be – work to build a business (emphasis on WORK).
Did you find this post informative and useful? If so, please share it with others! If you have a comment, question, or suggestion, please leave a comment below!
Cheers,