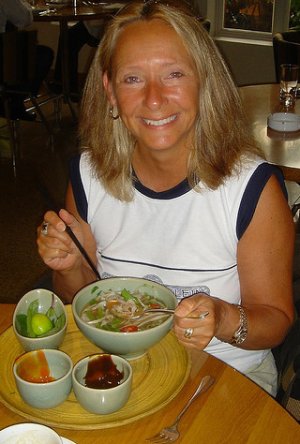 Food content is a great traffic generator and if you've been into Pinterest lately, you alredy know that food images draw a lot of attention.
Here is a gigantic PLR bundle with 200 recipes that can help you capitalize on all of that interest.
Plus, there are 160 images of food too, which will make illustrating your food content so much easier.
The whole package is only $25, making it super easy to start publishing food content and photos. But it's available only for a short while, so you'd better get yours now.
BTW, The pic is of me eating my favorite food – Pho – at the Sheraton in Saigon… for BREAKFAST. The Vietnamese people have it SO right!!
Comments, questions or suggestions? Please leave a comment below!
Cheers,