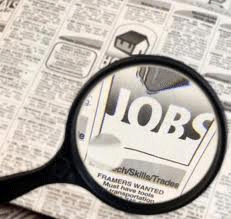 Deane responded to my "Where are the Jobs?" article with the following question:
I would love to know the best places to look for jobs like this. Are there online sites with lists of jobs in this field? I'm asking for my son who is looking for a job – he has a degree in web design. He worked for a local retailer and managed their website and wrote the content for their blog for several years, and was laid off last week. Any suggestions would be greatly appreciated!
Here are a whole slew of online job boards that cater specifically to the tech crowd. Some are only for online contract jobs, while list full-time permanent positions from around the world.
Note: Even designers looking for full-time positions should consider placing profiles and portfolios on freelance boards such as Fiverr, 99Designs, Freelancer, and Guru.com (all listed below). It's a great way to get your name out there and to make some money while you are searching for that perfect job.
99Designs – Largest design contest site in the world, connecting web designers to hundreds of new design opportunities every week. I've hired graphic artists / web designers at 99Designs to create logos and graphics for my sites. A great place to build your portfolio!
Fiverr – Create a gig in only 5 minutes.
Freelancer – Formerly GetAFreelancer, site claims to be the world's largest outsourcing and crowdsourcing marketplace for small business.
SimplyHired – Launched in in 2005, the site aggregates postings from the top job boards, newspapers, content sites, associations and organization career sites around the world. Search by occupation, location, job type, level of education, and experience.
Guru.com – Offers freelancers the opportunity to market sought-after skills to a global audience at minimal cost.
Sologig.com – Specializes in IT and engineering jobs.
vWorker – Used to be called RentaCoder. Lists jobs for coders, graphic artists, designers, writers, translators, marketers and personal assistants.
Coroflot – Coroflot was one of the first web design job boards on the internet. New listings are posted every day, often for well paid jobs with large corporations.
Indeed – Claims to have over 50 million unique visitors and 1 billion job searches per month. Indeed is available in more than 50 countries and 26 languages, covering 94% of global GDP
Personforce – Supplies one of the most popular job boards for internet and tech jobs. Used by TechCrunch on their CrunchBoard.
Authentic Jobs – Authentic Jobs is a web design job board that lists jobs from entry level to senior level web design jobs and above.
Smashing Jobs – Smashing Magazine's blog is all about coding and design. Jobs posted here are by readers for readers.
Dice.com – leading career website for technology and engineering professionals, and the companies that seek to employ them, in the United States.
The following sites are huge job boards that list jobs in numerous categories.
CareerBuilder – largest online employment website in the U.S., with 23 million unique visitors each month and a 34% market share of help-wanted web sites.
Monster – Pioneered the business of digital recruiting in 1994, it now provides a full array of job seeking, career management, recruitment and talent management products and services.
Workopolis – Live in Canada? This is the job board for you.
Job categories listed by the sites above include:
Accounting / Finance
Administration / Office
Architecture / Engineering
Art / Graphic Design / Media
Biotech / Science
Customer Service
Executive / Management
Government
Healthcare / Nursing
HR / Recruitment
IT / Internet / Technology
Legal / Paralegal
Any web designer looking for work should be actively participating on these social media sites.
Do you know of other job boards for web designs? Please feel free to add them via the comments section below. Thanks!