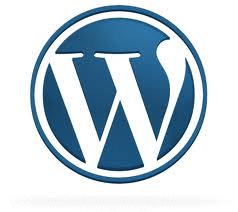 UPDATE: A new (2019) version of this article about WordPress plugins is available.
Below is a list of my most frequently used WordPress plugins, along with descriptions of how I use them and links to examples in some cases.
The name of each plugin is linked to its download page (each link opens a new window).
Plugin

Description

Akismet
Included with your WordPress installation, Akismet checks your comments against the Akismet web service to see if they look like spam or not and lets you review the spam it catches under your blog's "Comments" admin screen. Use it on all my blogs. As of today (publishing date November 30th 2009), Akismet has caught 181,601 spams on this blog.

---

Amaniche
LOVE this plugin. Adds Amazon products and reviews to your blog in the blink of an eye. You can see how I use it here.

---

Breadcrumb Navigation XT
Generates locational breadcrumb trails for your WordPress blog. Used on my of my blogs. See it in use here at the top of the page above the post title. You don't need this if you're running StudioPress or Thesis as it's built into those themes.

---

Broken Link Checker
Exactly as the name suggests. LOVE this plugin. Placed on all my blogs — works especially well when I actually use it. 🙂

---

Contact Form 7
Manages multiple, customizable contact forms. I use this one on MyEnergyPal.

---

Deactivate Visual Editor
For use with Exex-PHP to ensure that you don't break your php code. Using is heavily on AffiliateBloggerPRO

---

Exec pHp
Use it to execute PHP code in posts, pages and text widgets. See also 'Deactive Visual Editor' plugin.

---

Faq Tastic
VERY nice plugin. Can generate multiple FAQs. I use it here.

---

Dynamic Content Gallery
Use it in conjunction with all my StudioPress themes — on almost all my sites.

---

Google Analyticator
Enables Google Analytics logging on any WordPress blog without template modification. Stats show up in your Dashboard as in the screenshot below (and then some).

---

Platinum SEO Pack
SEO plugin allows you to specify keywords, description and more. I use it most often to specify a title that is more search engine friendly than the one used on my posts. For example the SEO title for the post, "Have Patience Young Grasshopper" is actually "How to Improve Your Online Buying Experience".

---

Popshops
Use to build product feeds with affiliate marketing networks like Commission Junction, LinkShare, Google Affiliate Network, ShareASale, LinkConnector, buy.at, Pepperjam and more.

---

Popularity Contest
Popularity Contest keeps a count of your post, category and archive views, comments, trackbacks, etc. and uses them to determine which of your posts are most popular. Valuable for determining your readers' real interests.

---

Search and Replace
LOVE this plugin! As name implies, allows you to search and replace anything in your ID, post-content, GUID, titel, excerpt, meta-data, comments, comment-author, comment-e-mail, comment-url, tags/categories and categories-description. Excellent for changing links if you haven't created a single redirect page or you're not using MaxBlogPress' Ninja Affiliate.

---

Search Everything
Choose which of your posts, pages, comments etc. you wish to include in search. I use this specifically to exclude pages from my search functions.

---

Sexy Bookmarks
Xxtremely useful plugin for getting your readers to actually submit your articles to numerous social bookmarking sites.

---

Subscribe to Comments
Lets commenters sign up for e-mail notification of subsequent entries. Used on NPT.

---

Tweetmeme
Displays button that allows your blog posts to be retweeted and displays retweet count. Used on almost all my blogs. See above left.

---

WP-DB-Backup
Easy backup for your core WordPress database tables.

---

What Would Seth Godin Do
Drops cookies to display different messages for new visitors and returning visitors according to your specifications. Check it out on the homepage at 101Date.com.

---

WP Email
Allows people to recommend/send your WordPress blog's post/page to a friend

---

WP No Category Base
Completely removes the mandatory 'Category Base' from your category permalinks.

---

WP-Polls
Adds an AJAX poll system to your WordPress blog. You can see it in the sidebars here and here.

---

WP-Print
Displays a printable version of your WordPress blog's post/page.

---

YaCaptcha
yaCAPTCHA is a CAPTCHA plugin for WordPress that helps you block comment spam from automated bots.

---

Yet Another Related Posts Plugin
Displays a list of posts and/or pages related to the current entry, introducing the reader to other relevant content on your site.

---